Department Showcase: Walton County Florida Sheriff's Office
This is an online webinar through GoToWebinar.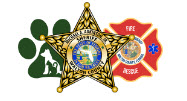 ABOUT WCSO
WCSO is a state accredited public safety agency in Walton County, Florida. The Walton County Sheriff's Office provides careers for approximately 500 people, including over 250 sworn deputy sheriffs and over 100 firefighter/EMTs and firefighter/paramedics.
WCSO provides full-time law enforcement services to all four law enforcement districts in Walton County and provides protection for the Walton County Courthouse and the Walton County Courthouse Annex in South Walton. WCSO also provides protection to schools in Walton County through our School Resource Deputies unit.